Location Filming and Photography
The Aldwych and Dominion Theatres offer a diverse portfolio of spaces perfect for filming and photography. Alongside opulent auditoriums and beautiful front of house areas, the theatres also host a variety of spaces that may surprise you, including office space, black box options, distressed cellars and derelict building space.
Please see more information below about our spaces. Our onsite team are dedicated to providing location managers and clients with all the information they need, from initial enquiry right through to on-the-ground support.
To enquire about booking or for any other queries, please email [email protected] / [email protected].
Aldwych Theatre Auditorium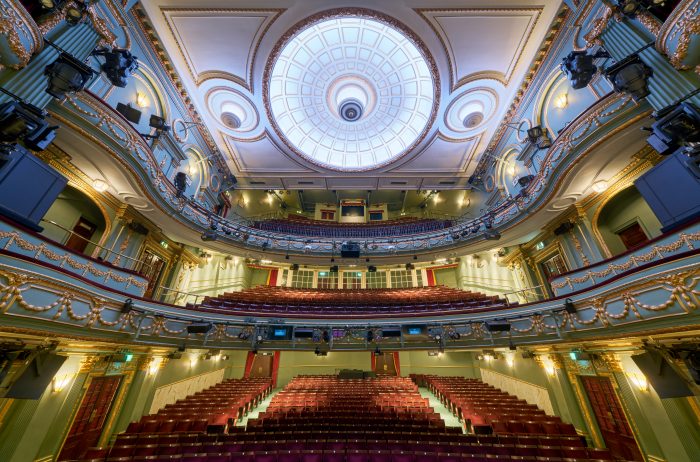 This Grade II listed Edwardian Baroque style auditorium is a gorgeous example of a classic West End theatre.
Dominion Theatre Auditorium
With unique art deco design, the Dominion Theatre's large stage and vast two-tiered seating offers scale rarely found in West End venues.
Aldwych Theatre Circle Bar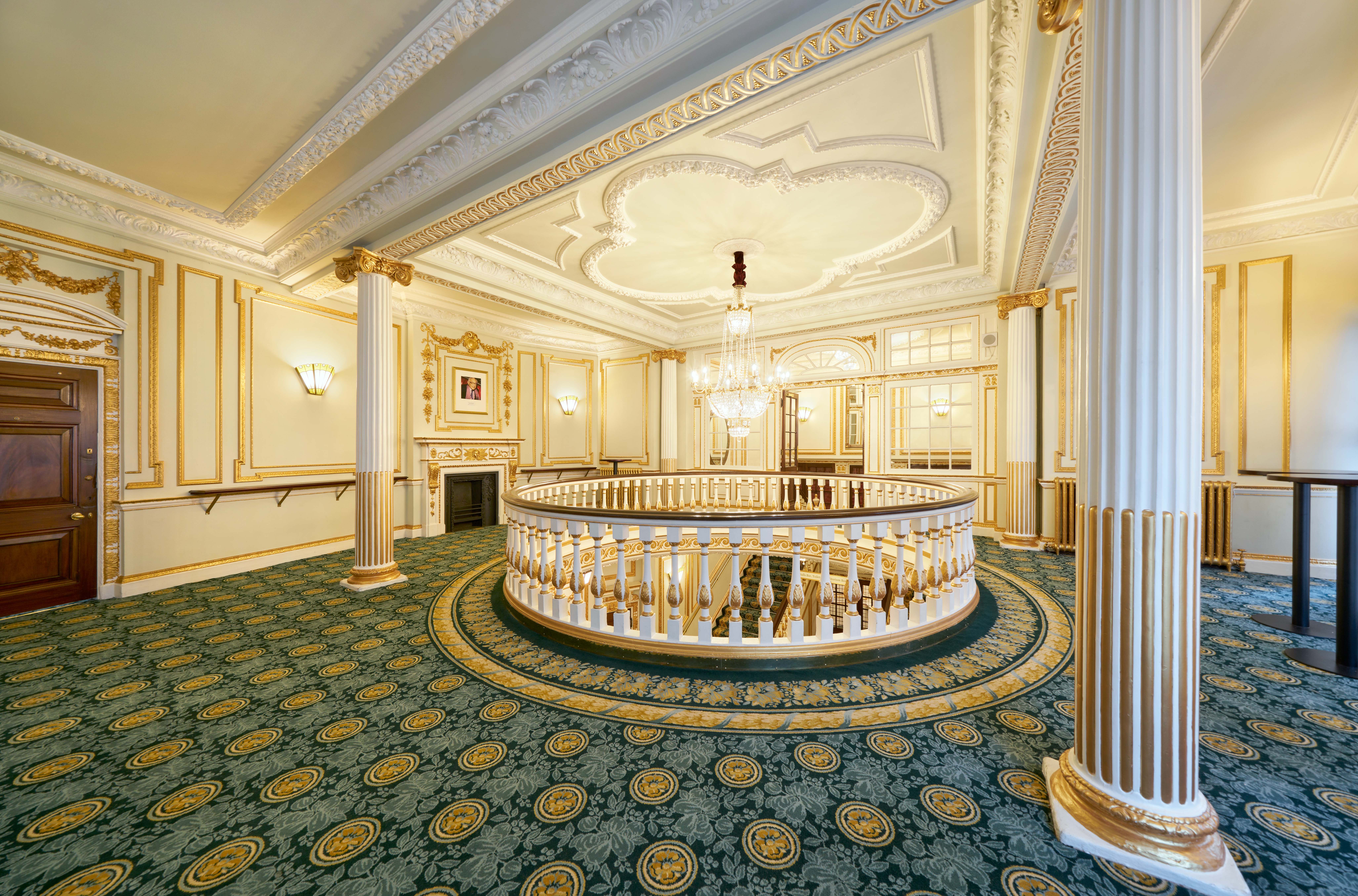 With an elegant chandelier and spectacular features, this light and airy Circle Bar is an elegant and impressive backdrop for any shoot.
Aldwych Theatre Stalls Bar

The intimate bar space offers a simple backdrop of wood panelling and a white wall, with a bar ledge surrounding the room and stylish art deco light fixtures.
Dominion Theatre Circle Foyer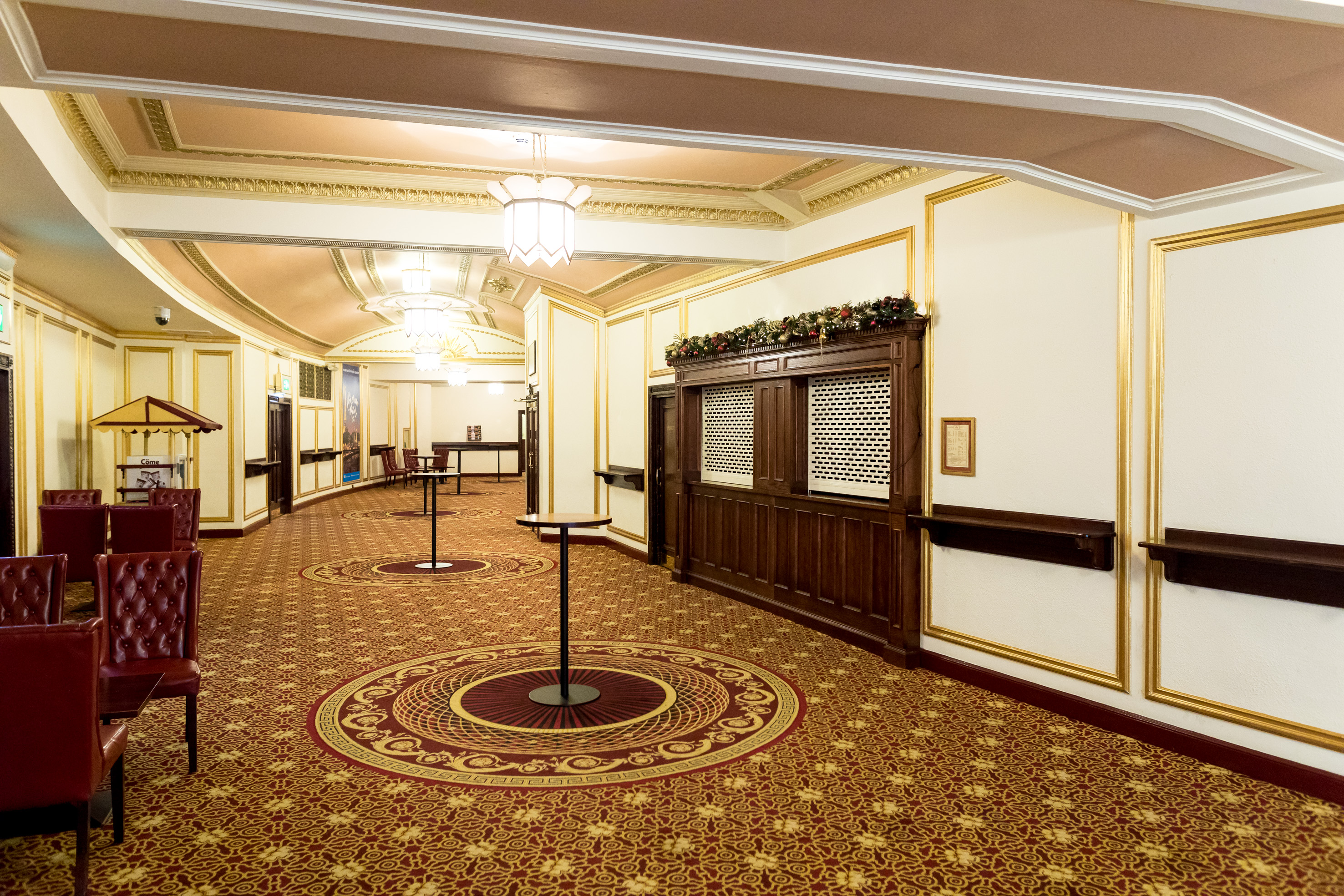 The spacious Circle Foyer at the Dominion, with two bar alcoves (as pictured above), gives a beautiful art deco backdrop.
Dominion Theatre Studio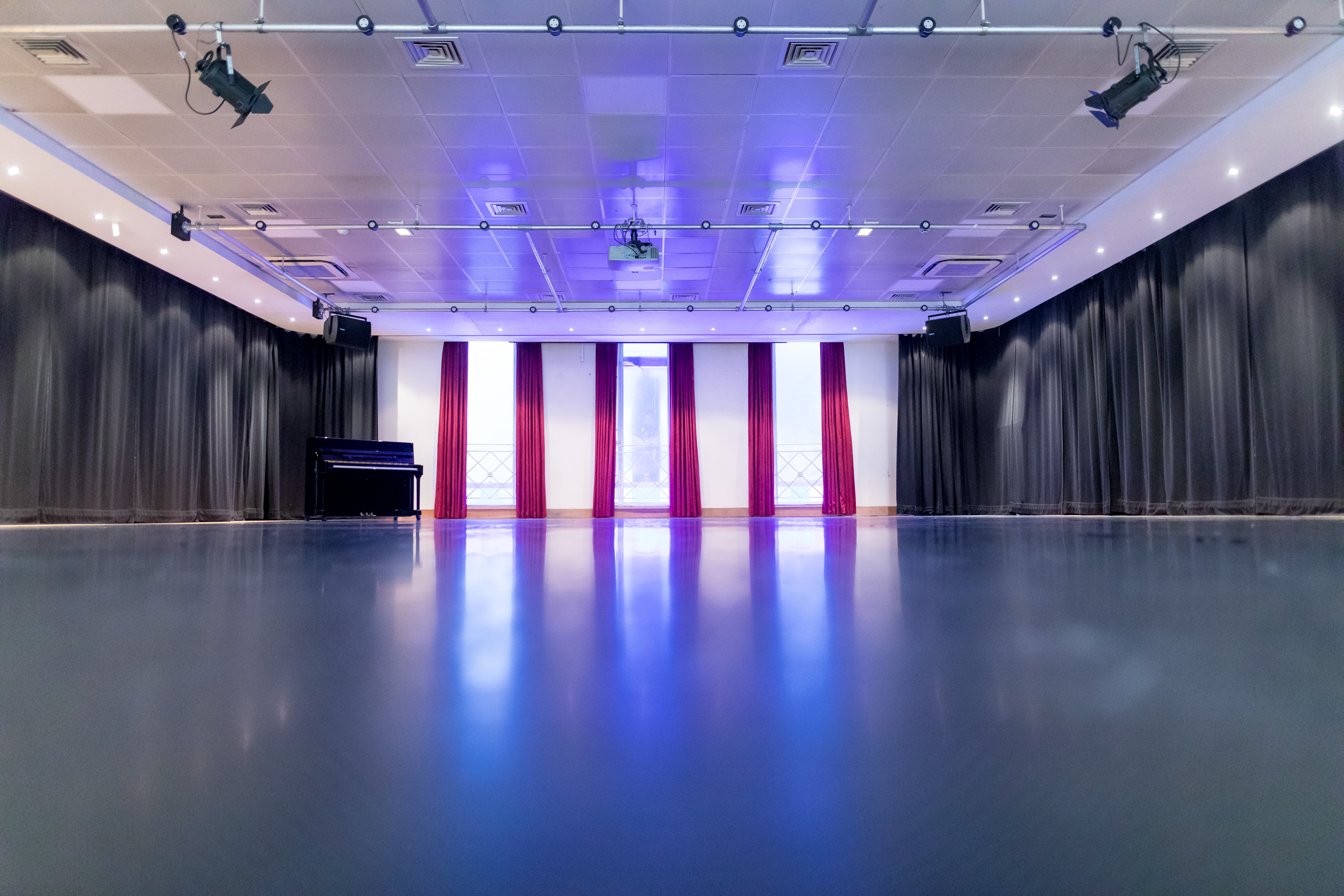 This well-lit space is perfect for studio shots, with surrounding black curtain railings giving a black box option too.
Dominion Theatre Boardroom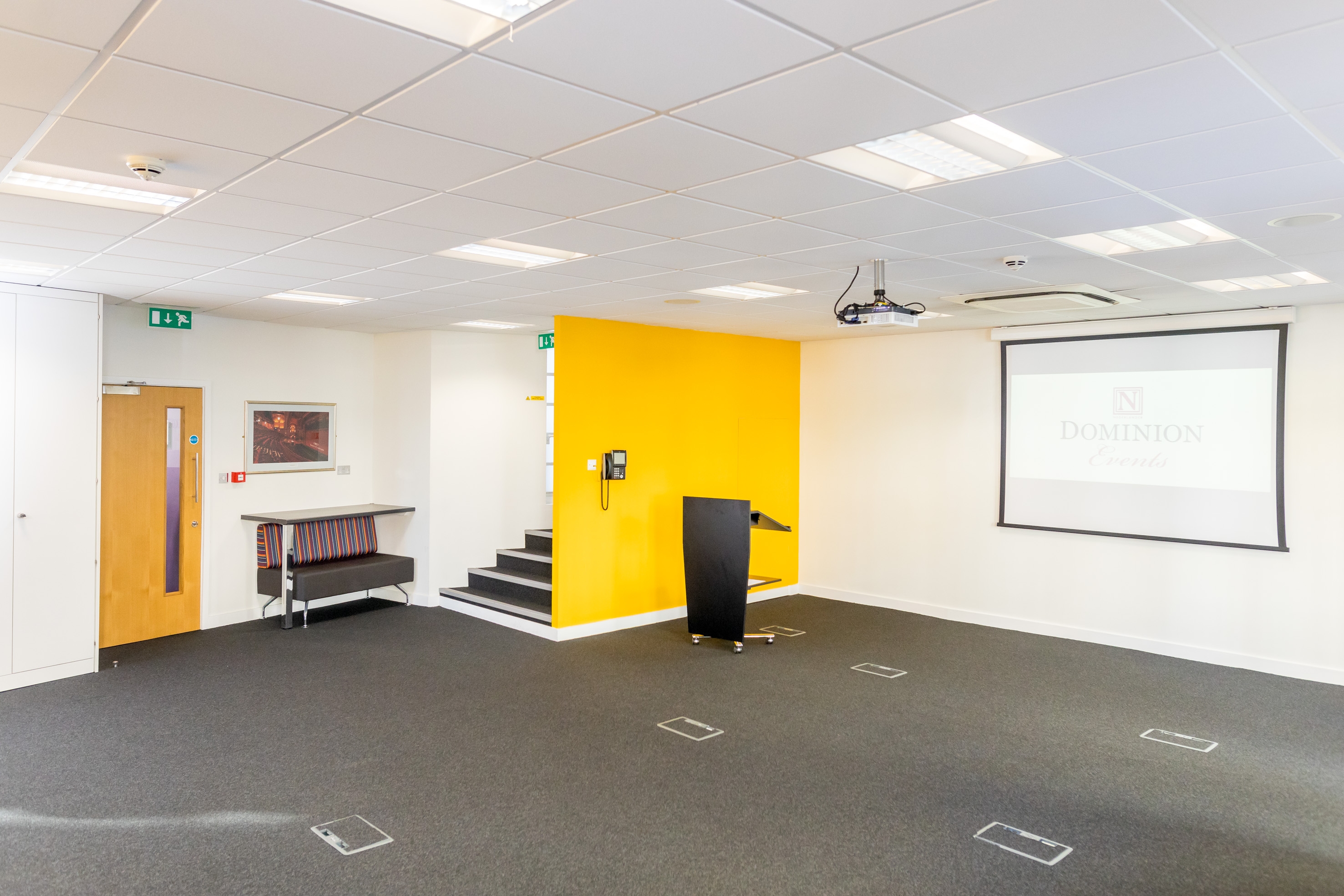 This flexible space with plenty of natural light (as well as black out blinds, when needed) is a great empty shell for staged shoots, or can also be set up as a more corporate backdrop.
Dominion Theatre Basement
This typically cramped basement storage space has great atmosphere for a shoot.
Office Space near Dominion Theatre

Image © Brandon Griffiths
With exposed brick and wood walls and theatrical light fixtures, these modern office spaces offer a variety of backdrops for filing and photography.